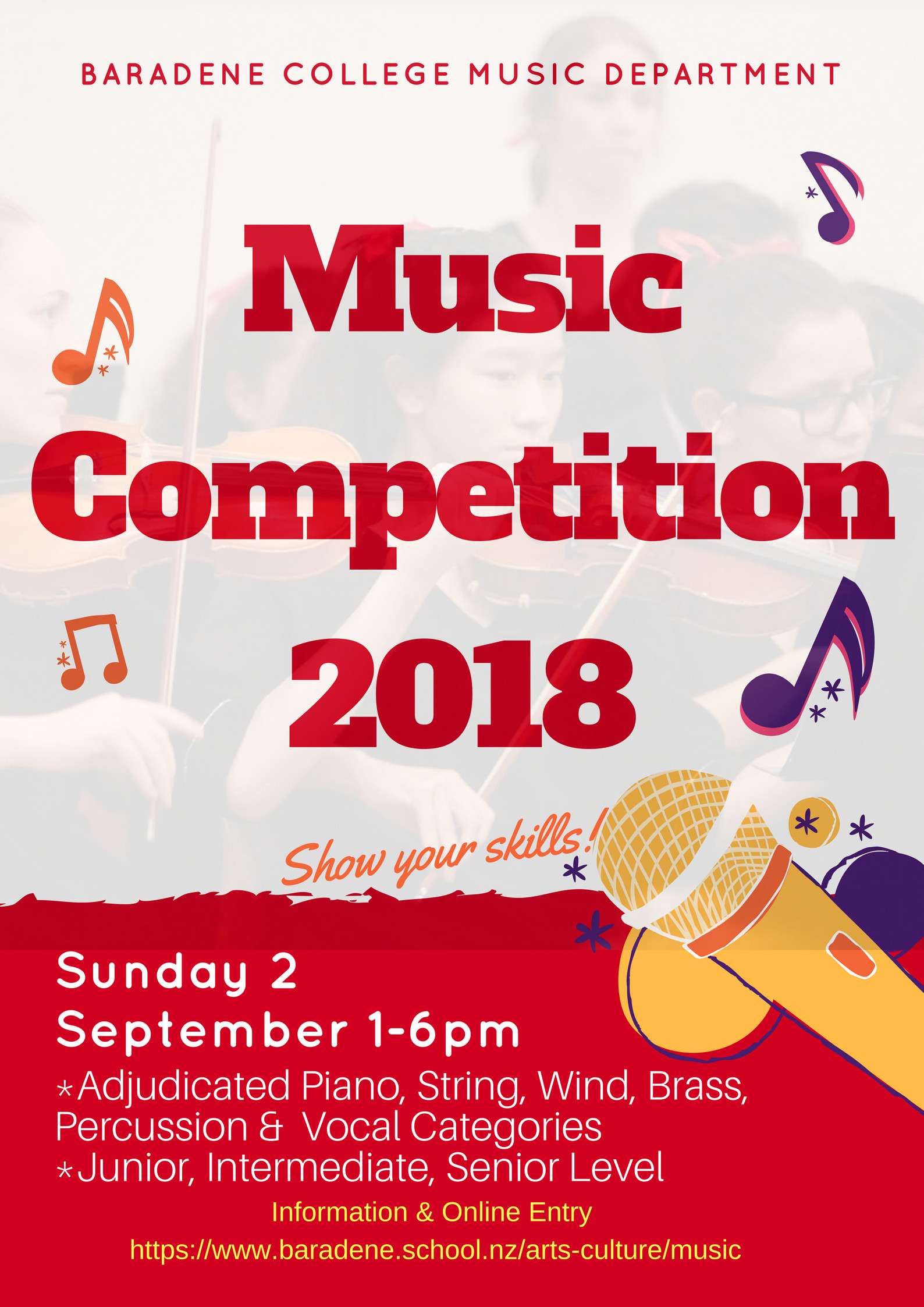 The Music Department is excited to introduce the Baradene
Music Competition taking place in 2018 on Sunday 2 September.
WIth a growing number of musicians at the very top level, our Music Cups and Awards for individual students will now be contested in the following categories;
String
Wind
Brass
Percussion
Piano
Vocal
Each category will be split into;
Junior ( Year 7-8 )
Intermediate ( Year 9-10 )
Senior ( Year 11-13 )
There will be an invited adjudicator, well-known professional in the industry, to judge the competition on the day and awards will be presented at the winners recital on the last day of Term 3.
There is an entry fee of $10. Students are welcome to enter more than one instrument/item but need to submit 1 form per entry.
Complete the online entry form here Music Competition online entry form
Entries close 1 August, 2018.
Any questions email music@baradene.school.nz