From Broadway to Barade
ne!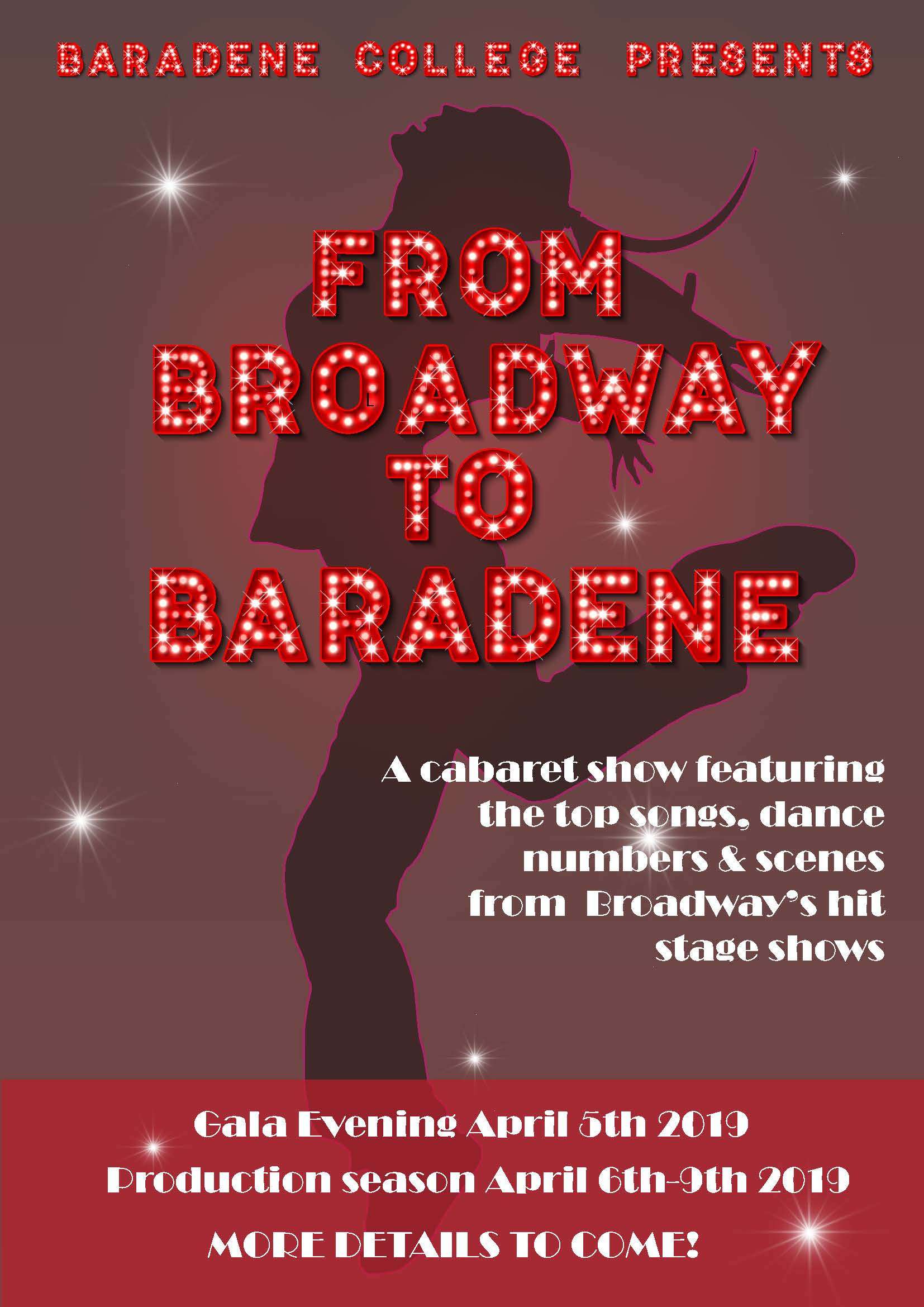 The 2019 school production will be a cabaret-style event called From Broadway to Baradene staged at the College from April 5th until April 9th 2019. This showcase will feature the top songs, dance numbers, scenes and acts from Broadway's hit musicals and stage shows. Imagine the best scenes from Phantom of the Opera, A Chorus Line, 42nd Street, The Lion King, Grease, Chicago, Mary Poppins, etc all coming to life on the Baradene Auditorium stage!
The production season will begin with an extra special Gala Opening Evening. This exclusive night including nibbles and drinks will set the mood for a classy, cabaret season ahead. Girls from Year 7 – 13 will be involved in both onstage performance and backstage roles.
This event will also allow senior students to choreograph dance numbers and/or direct scenes and musical numbers, highlighting the absolute array of talent we have at Baradene.
The Performing Arts Department are very excited to audition students for these roles in early 2019. Contact drama@baradene.school.nz