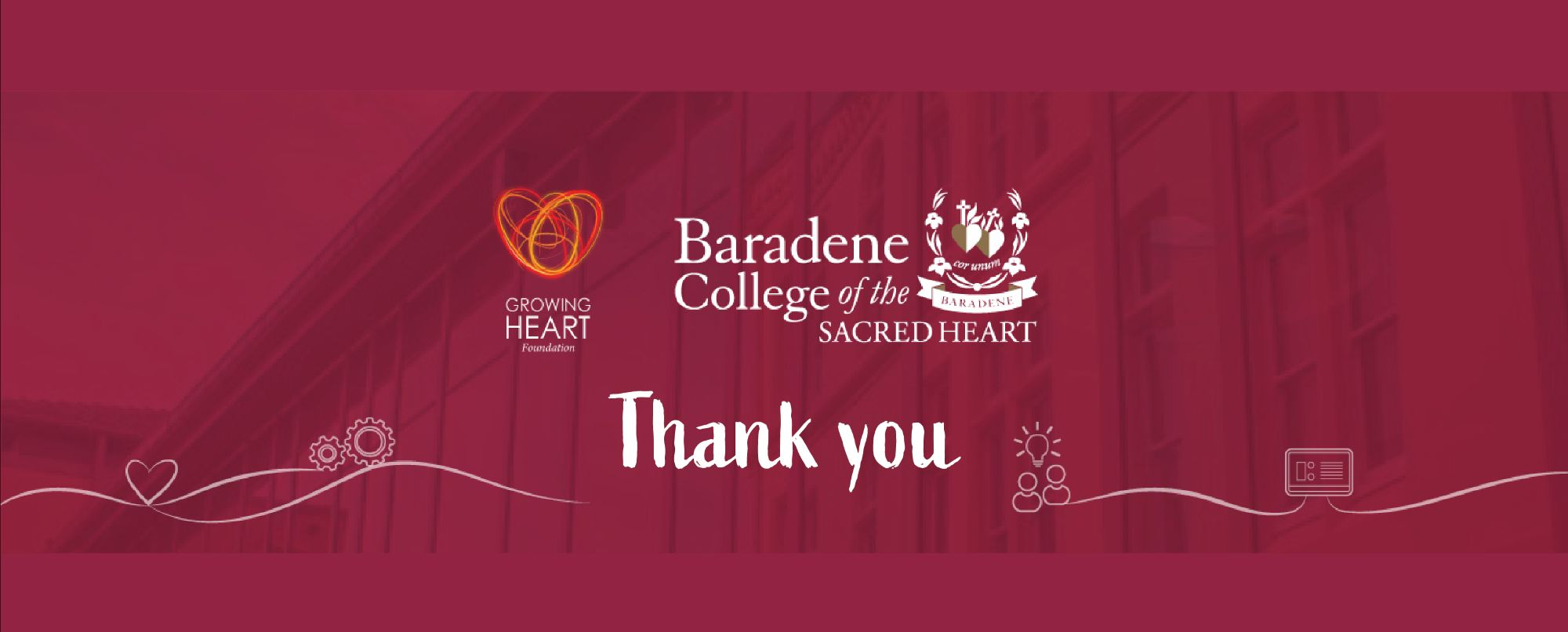 Our first Baradene Giving Week has come to an end and what an incredible result!
Thank you! We are so grateful for the generous support we have received. The success of this campaign is a testament to what can be achieved when we all work together for the benefit of our students. We truly appreciate each and every donation.
https://giving.baradene.school.nz
---
A gift to the Growing Heart Foundation
A gift to the Growing Heart Foundation allows Baradene College to continue to be the special learning environment that it is, where our students focus on being the best they can be.
Click the DONATE button to make a contribution to the Growing Heart Foundation.
The years spent at Baradene College are a truly important time for young women to develop and leave school ready to thrive in the world.
Our focus is the development of the whole person – spiritual, intellectual, emotional, social, cultural and physical.
It is this special education that is so worthy of our care and attention.
The Growing Heart Foundation is a charitable Trust formed to ensure that the school maintains and enhances the resources that continue to deliver an outstanding education for young women at Baradene College.
While school fees and government funding aids the general running of the school, it fails to cover staff and student special projects and programmes, or major building work.