School Transport
(Term 3 , 21 July Update)
Detour for Afternoon 006 AT School Run
The afternoon 006 AT school run to Titirangi has a diversion in place on Richardson Rd as below.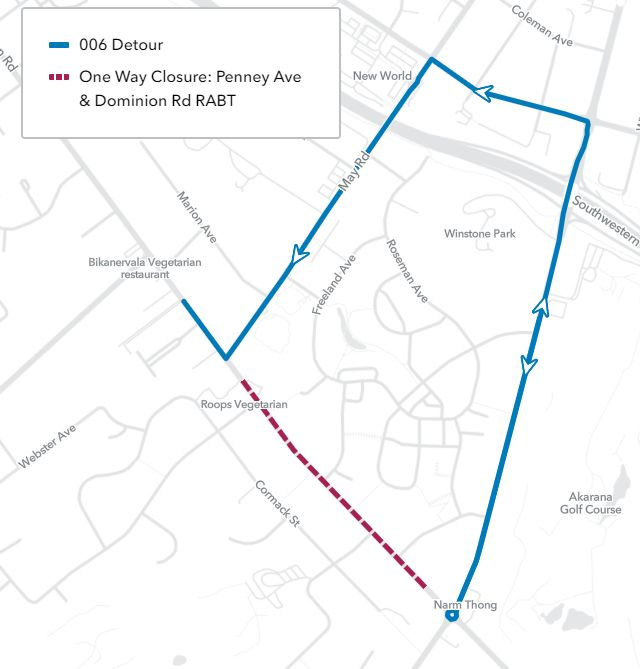 ---
(Term 3 , 2023 Update)
Public Transport Fares are changing from 1 July
Great news for those under 25! From 1 July, your students can get discounted public transport fares as part of the Government's Budget 23. We've listed some of the details that might relate to your students, so you've got information if you need it.
Please CLICK HERE for more information.
---
(Term 1, March 2023 Update)
Rail Network Rebuild
The Rail Network Rebuild is an upgrade of the entire Auckland rail network. When a section of the rail network is being worked on, AT's trains will not run in that section – this is to ensure the safety of staff working in the rail corridor. The Rail Network Rebuild will be delivered by KiwiRail in stages over the next three years. Students who currently use the stations and trains impacted by rail corridor closures will need to temporarily change the way they get to school.

For more information on the stages of upgrades and Rail Replacement Bus Services please CLICK HERE.


---
(Term 1 2023 Update)
Bus departure time change 412
From Monday 20 October 2023:
The start time of school bus service 412 will change.
This service starting from the 20th of March will now depart 8799 Stop A Glen Innes at 7:30am . There are no changes to the route.


---
(Term 4 2022 Update)
Bus stop changes 413, 522 and 523 (St Heliers - Baradene)
From Monday 17 October (Term 4) 2022:
---
AT TRANSPORT
Baradene College is well serviced by buses and train links to most Auckland Suburbs. For information on buses to Baradene College please visit:
Baradene College School Bus Timetables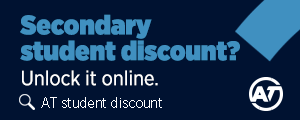 COACHWAYS BUSES
Coachways information on how to purchase bus tickets
Route 12 Dannemora/Cockle Bay to Baradene College Route 053 Clevedon/Papakura to Baradene College
KIWI COACHES
Run 15 Pt Chevalier/Baradene College
---
WEBSITES WHERE PEOPLE CAN FIND MORE INFORMATION
Main information page – https://at.govt.nz/newnetworkeast
Plan your new journey – https://at.govt.nz/journeyplanner
Find out about AT HOP – https://at.govt.nz/bus-train-ferry/at-hop-card/
Find out about Fares – https://at.govt.nz/fares
Bus and train timetables – https://at.govt.nz/timetables/