Baradene Elite Specialised Training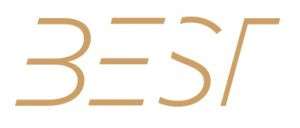 MISSION
We aim to nurture, advise and support our athletes towards achieving their sporting dreams and aspirations. The essence of a Sacred Heart education is entrenched in total development – spiritual, intellectual, emotional, social, cultural and physical for our students.
WHY DOES BARADENE HAVE THIS PROGRAMME?
Our young people lead increasingly busy lives, and a programme that supports their academic, sporting and personal endeavours is critical to achieving optimal success. We believe a solid, holistic programme which support, encourages and educates our athletes and their families is necessary and a vital part of our commitment to the total development of our students.
ENTRY CRITERIA
A desire to reach international level
A proven track record of achievement at national level (or regional / provincial if code specific)
Current attitude displayed towards sport / academic is positive with a strong work ethic
Open to students Year 9 – 13
(Note) Talented sportswoman will not necessarily be accepted – a strong academic ethic and responsibility towards school is a strong criteria
FORMAT
To assist in goal setting, mapping, and monitoring
To assist with nutritional advice
Assist in the development of the sports psyche
Weekly training programme attendance, with a self-managed programme also provided
To assist with time management
To educate in over training / under training and how to self-manage this
To communicate athletes and their respective coaches to ensure the best support is in place and training clashes are avoided
To educate and support families in how best they can support their child
To provide athlete profiling and assessment from AUT Millennium
MEMBERSHIP
All students selected for the programme will have their individual needs met with a tailored approach, customised to that individual. Once offered a place, students will be required to sign a contract. Any and all planned sessions offered must be attended 100%. Failure to attend, or failure to keep up with academic requirements will result in the students being removed from the programme and their place within the programme will be offered to another student.
Up to 15 students will be selected for the BEST programme Not all 15 places available will be offered if it is not deemed the applicants are at that level yet.
These athletes will;-
Attend a testing session once a term, where athlete testing, education, nutrition, mental skills training etc will be conducted
Meet regularly with sports staff, academic liaison and trainer to assess their current training programme and discuss any difficulties, added support that is required
Attend a training programme weekly that is tailored to individual requirements
Assistance with coach provision / communication if required
THE 2020 BEST PROGRAMME ATHLETES

Georgia
Kriletich

Ella
Morton

Ruby
Nathan

Chelsea
Oliver

Olivia
Page

Lilly
Parke

Ruby
Rimmer

Penelope
Salmon

Valentina
Serrano

Kaatje
Ymker