Baradene College hosts a yearly Careers evening for Year 10 – 13 Baradene College students. This event involves around 40 presenters from a wide range of occupations who speak to the student community about their pathway into their current careers. The speakers offer advice, talk about their experiences in their chosen career and offer insight into occupations that are of interest to our students.
Students entering Years 11 – 13 in the following year are encouraged to attend this night. We hope that listening to the presenters from a variety of careers will enable her to make course choices with confidence. Parents are welcome to attend.
In 2021 the Careers Evening will be held on Thursday 5 August.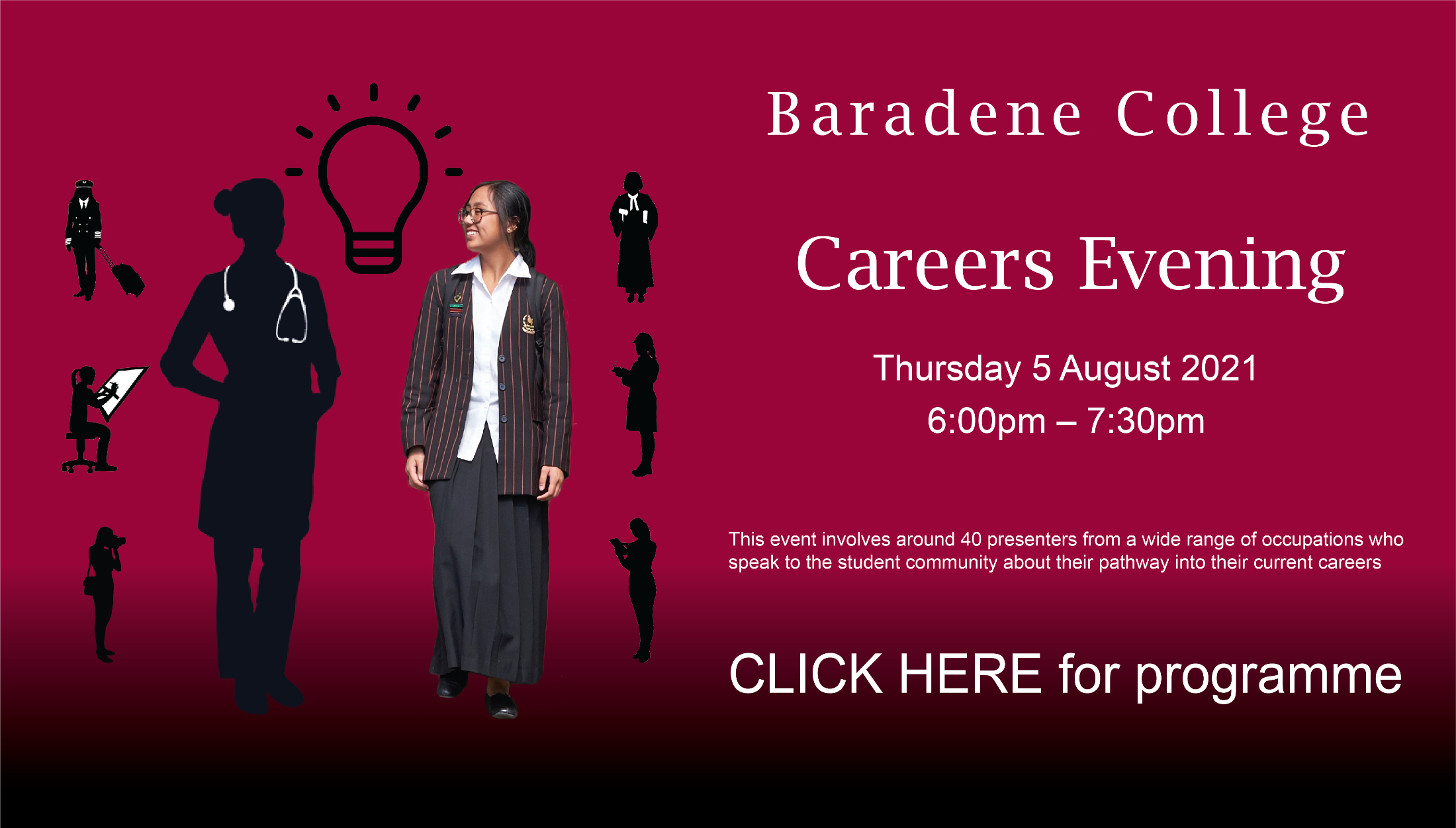 Click here for more information on curriculum & learning pathways, subject choices