A TYPICAL SCHOOL DAY
The school days are Monday – Friday from 8.20am to 3.10pm. There is a 25 minute morning interval at 10.55 to 11.20am and another break at lunchtime at 1.20 to 2.10pm each day.
The day is structured into 5 periods (or lessons) per day. But most girls participate in extra curricular activities like music, arts or sports either before or after school. There may be sports games or special music performances held over the weekend.
CARING FOR YOUR DAUGHTER
We know it can be hard being so far from home. We want to ensure your daughter will be well supported to make the most of her overseas experience. Our Pastoral Care Team; the Dean of International Students, and the Homestay Coordinator provide comprehensive care for our international students, ensuring their transition into our school is as easy as possible.

Code of Practice Homestay Family Information
There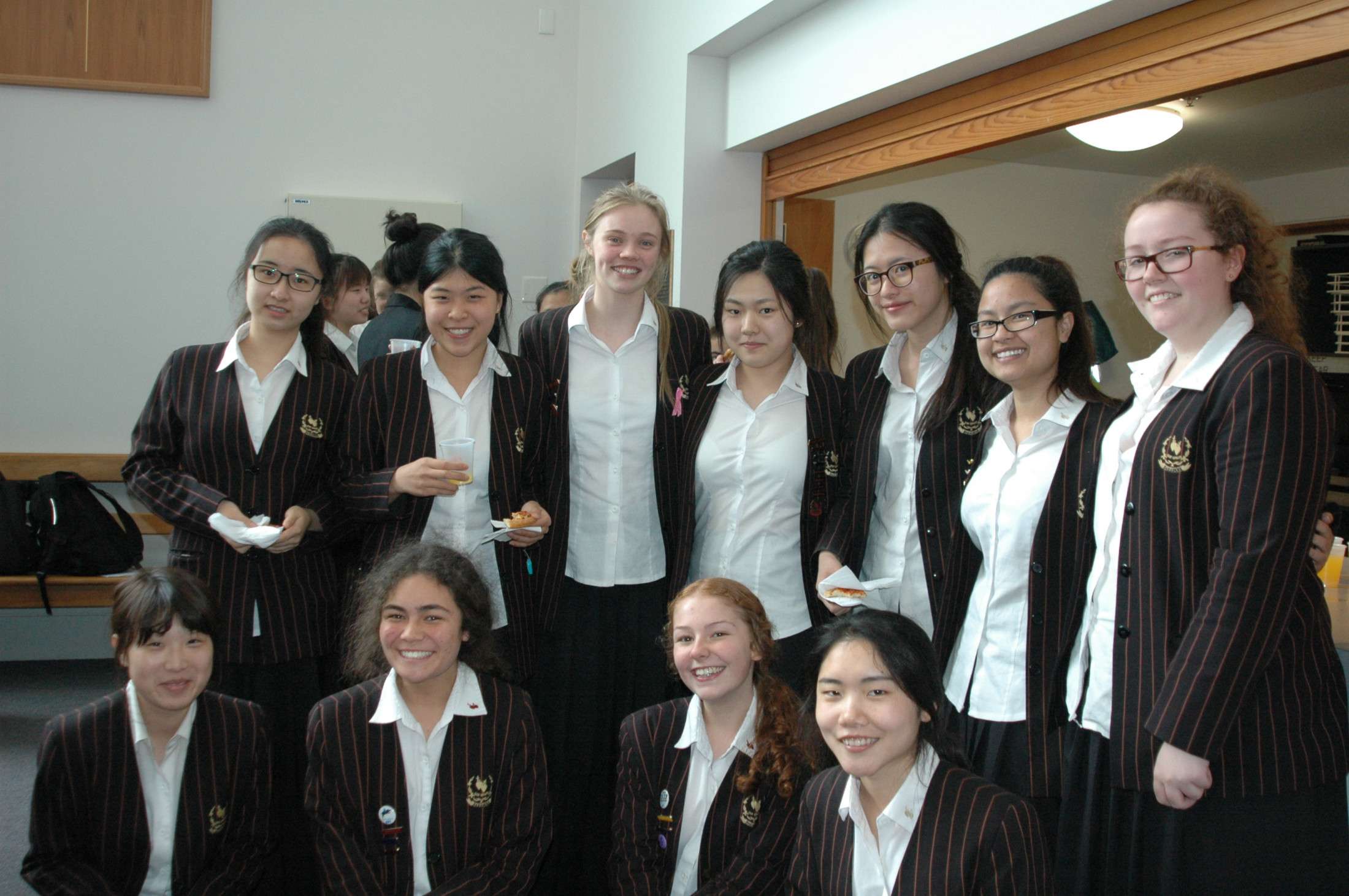 is also the opportunity to take part in the Kiwi Sister Programme. International Students are matched up with a Kiwi Sister and get to know each other at a Kiwi Sister Morning Tea in Term 1. They are encouraged to invite each other to social activities, such as, going to the movies, shopping, having a meal at each other's place. There are also organised school activities such as a ten-pin bowling evening, the Multi-Cultural Evening and the International Students' Soiree. While the main aim of the Kiwi Sister programme is to provide a platform for our International students to gain a better understanding of the life and culture of their "sister", it is also seen as a support structure for our International students in the school, as well as a leadership opportunity for both "sisters". It is particularly encouraging to see some firm friendships develop from the programme.
HEARING ABOUT YOUR DAUGHTER'S PROGRESS

School reports are sent out three times per year. Once your daughter is enrolled you will also be given access to our Parent Portal where you will be able to view information about your daughter and her progress.
ACADEMIC INFORMATION
CURRICULM
For information on the curriculum and subjects offered at Baradene College, click on the following curriculum link:
NCEA
For information on NCEA in New Zealand please click the links below for language versions:
ENGLISH THAI KOREAN JAPANESE SIMPLIFIED CHINESE GERMAN SPANISH
FURTHER STUDY & CAREERS
Go to our Career Pages for information on further study and career opportunities