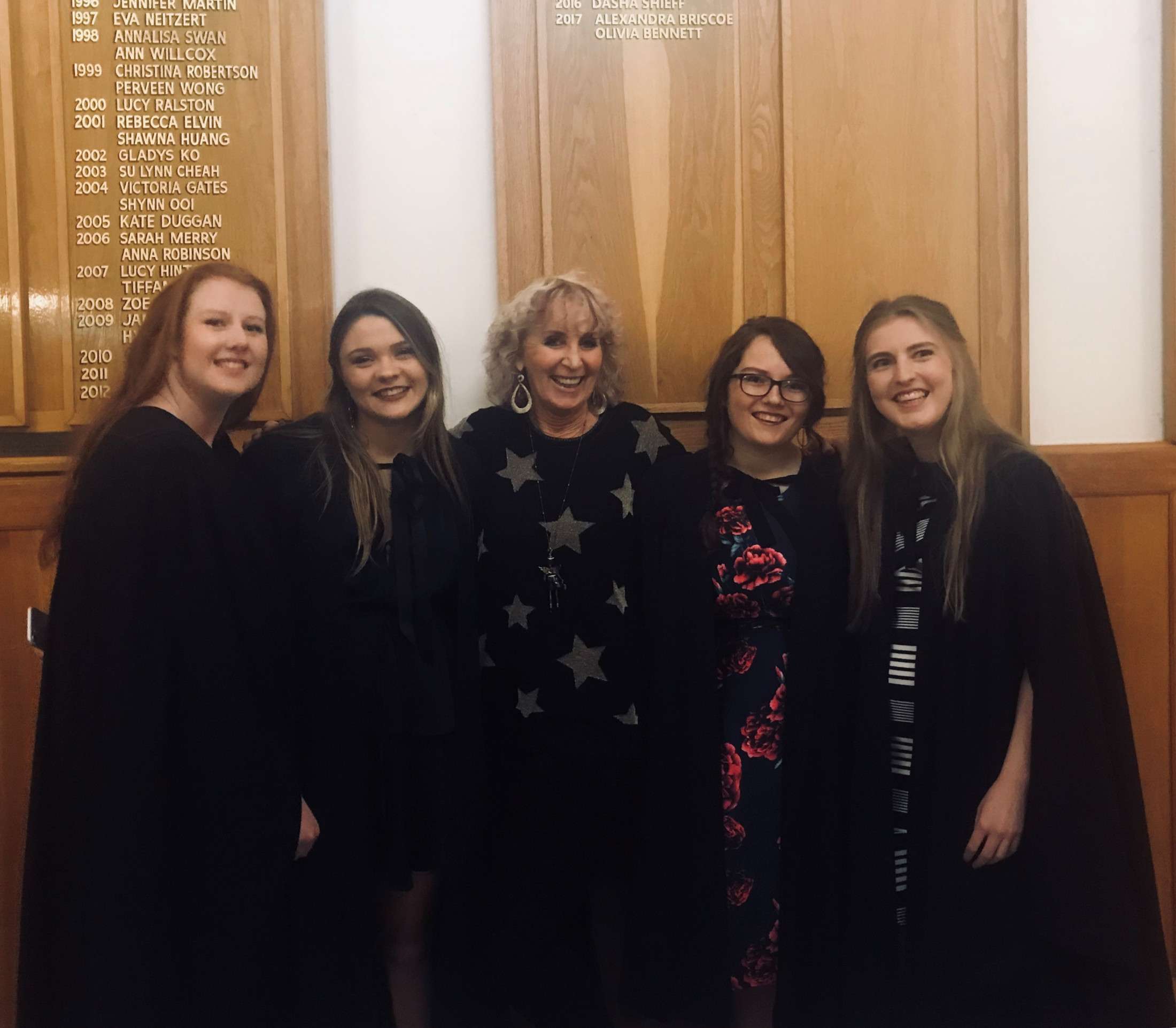 Congratulations to these Baradene graduates who this week have gained ATCL (Trinity College of London diploma). They sat the exam in December 2017 when they were Year 13.
This year 40 students are learning Speech and Drama after
school - completing studies in Speech and Drama, Group Drama, Acting in Pairs and Public Speaking.
From left: Kate Taylor (ATCL Public Speaking), Jessica Dasent (ATCL Speech and Drama - with Distinction), Glenda Pearce (teacher), Kate Hillman (ATCL Public Speaking), Katie Jane Wellock (ATCL Public Speaking).