Success for the Baradene Brainiacs
Seven Year 11 girls represented Baradene at the University of Auckland's North Island Brain Bee competition on Thursday 21 June.
It was an exciting day in which approximately 180 selected students from across North Island competed against each other to become either the Brain Bee individual champion or the Brain Bee Team champion. This year we had two teams. One complete Baradene team, and the other was a composite team with Palmerston North High School. The composite team came first, an outstanding achievement that made them the Brain Bee Team champions for 2023!
The girls had a fantastic day and thoroughly enjoyed hearing about the cutting-edge research that is going on in neuroscience as well as meeting many research graduates and visiting different departments of the medical school.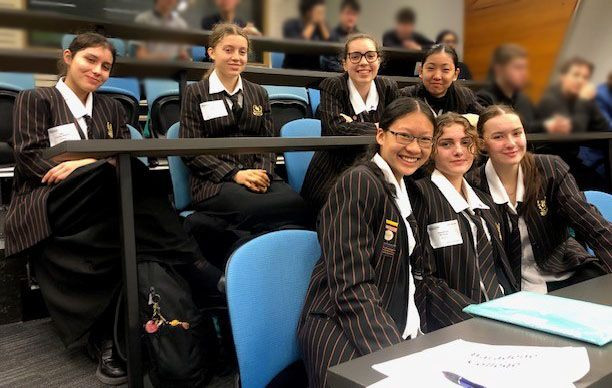 Header photo by Milad Fakurian on Unsplash