This year we celebrate 200 years since Philippine Duchesne took the Society of the Sacred Heart beyond Europe to America. Our schools here in New Zealand were founded from America so Philippine's courage, vision and trust in God provide us all with special inspiration.
BICENTENNIAL ART
Every member of the school community (and our new Year 7's of 2019) are helping to complete a commemorative art work in Philippine's honour. It will be an impressive piece once it is complete - watch this space!!

---
LITURGY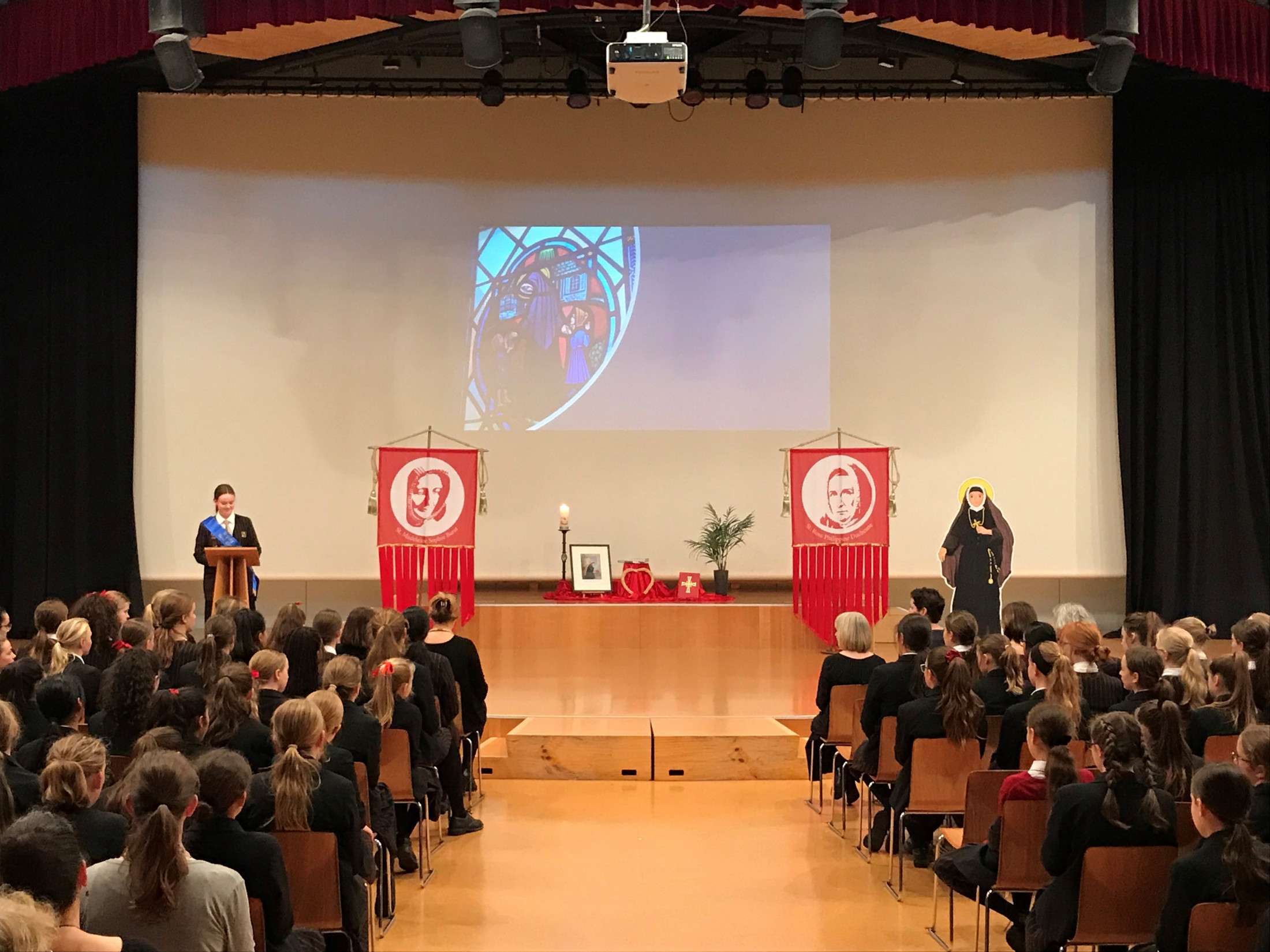 On Thursday 20 September we celebrated the life of Philippine Duchesne through reflection, prayer and song. The liturgy invited all participants to consider how the qualities and example of this courageous and faith-filled woman offered inspiration for our lives.
GLOBAL SERVICE DAY
Saturday 15 September was the day Sacred Heart Communities around the world celebrated the pioneering spirit of Philippine Duchesne with Global Service Day. Baradene College were asked as the first school to 'see the sunrise' if we would create the opening prayer and focus for the international global service day. The opening prayer and video hoped to capture the spirit of Philippine as we celebrate 200 years since she took the Society of the Sacred Heart to America. Thank you to those involved in putting this video together: Carol Adamson, Phil Jones, Catherine Everitt and the senior student tech team.
CLICK HERE for video CLICK HERE for prayer
---