Pictured is Nadia Olla (Year 12) in action for the New Zealand Under 20 Ferns at the FIFA Women's World Cup in Papua New Guinea (Photo: FIFA via Getty Images). Nadia received this wonderful write up in the New Zealand Herald....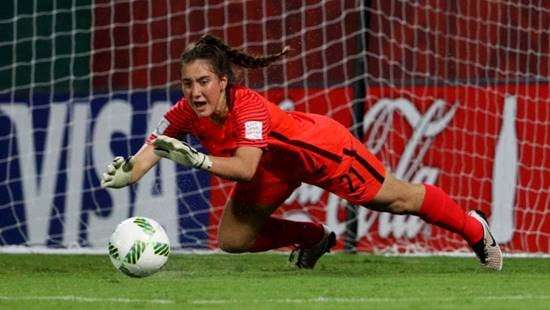 "New Zealand goalkeeper Nadia Olla put on what must be one of the best performances of her career so far, the highlight being a pair of outstanding saves in quick succession late in the first half to keep the match scoreless at the break"

There is also a wonderful article about Nadia and her success at World cup on the NZ Football website:


"One player with plenty to look forward to is certainly goalkeeper Nadia Olla, who is just 16 but took the field for the entirety of all three matches and, remarkably, is eligible to take part in two more U-20 World Cups.
It's been a memorable period for the talented teen after she also featured in the New Zealand squad for the recent FIFA U-17 Women's World Cup in Jordan." ...
For full article on website:
http://www.nzfootball.co.nz/birnie-a-tournament-to-be-proud-of/